GARDEN ROOMS
Beautifully crafted garden rooms for your urban Brighton garden. Our bespoke made-to-measure garden rooms can be customised to suit any use, be it office, studio, gym, sauna, hot-tub housing, man-cave or simply a relaxing summer house. Available in a range of styles from ultra-modern to tranquil Japanese, to traditional quintessential English and everything in-between.  Our Garden rooms are designed around you and your home.
ALL WEATHER GARDEN RETREAT
Garden rooms designed around your home and customised to be as individual as you are. The days when summer houses were simply glorified sheds are well behind us. Our garden rooms are perfect to take full advantage of your garden all year round.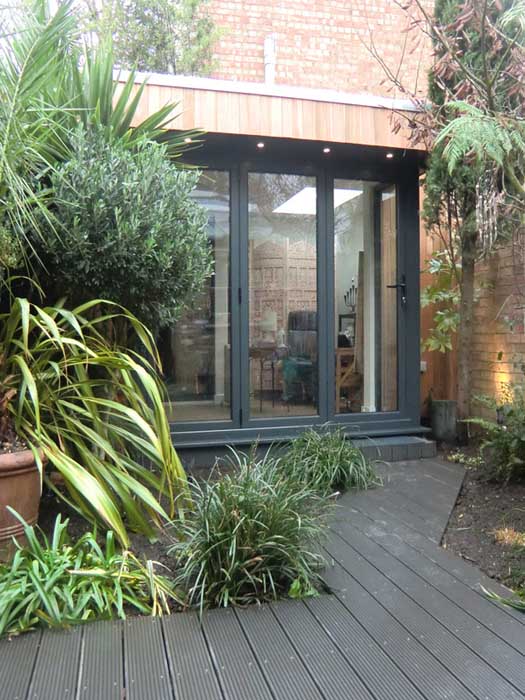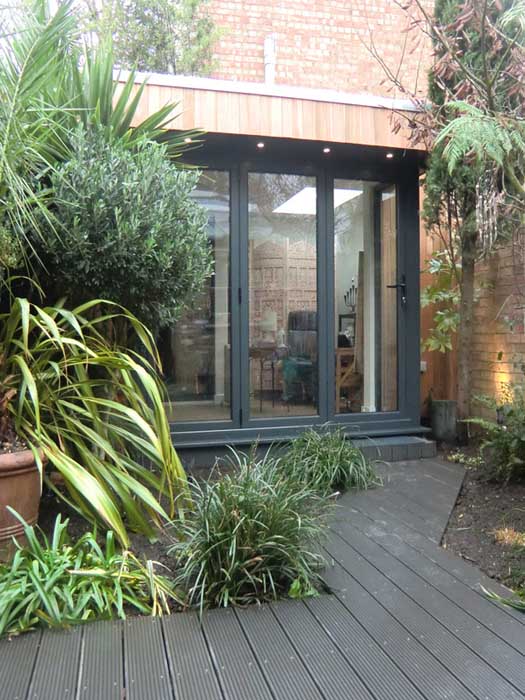 Garden rooms are becoming a popular choice with homeowners looking for extra space, but without the hassle of substantial building works required for an extension.  The rooms are highly adaptable and are often used for a wide range of requirements such as garden offices, gyms, games rooms, garden kitchens, studios, workshops, man-caves, or simply a relaxing garden retreat.
The beauty of garden rooms is that they often don't require planning permission or building regulations, however, all of our garden rooms meet and often exceed current building codes for your own comfort and enjoyment. Whatsmore the rooms can go from the design board to fully installed and finished in a matter of weeks, with minimum disruption.
We offer a vast range of exterior styles and finishes to complement your garden and can be internally fitted out with high spec modern facilities or left simple with just basic requirements to suit your needs.
Contact Colour Republic today and we will happily guide you through the process and the various options available.
Colour Republic is an award winning company with a reputation for consistent innovation at the highest level of design.